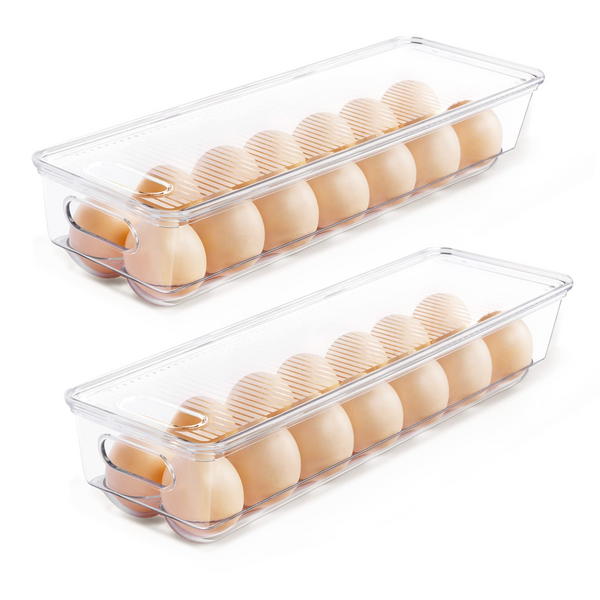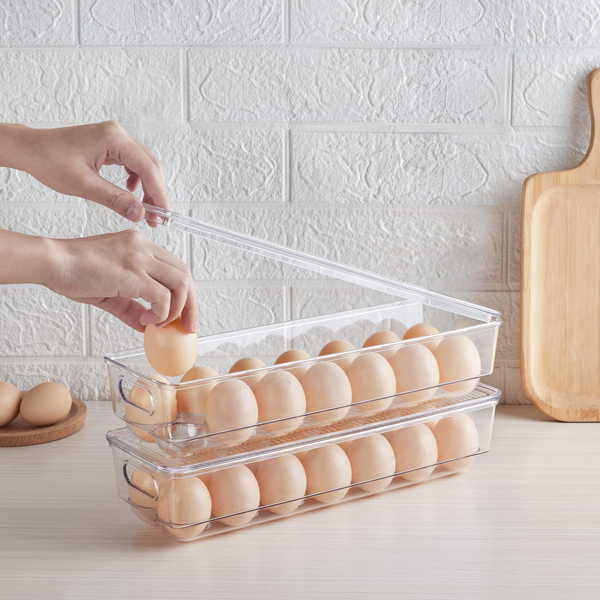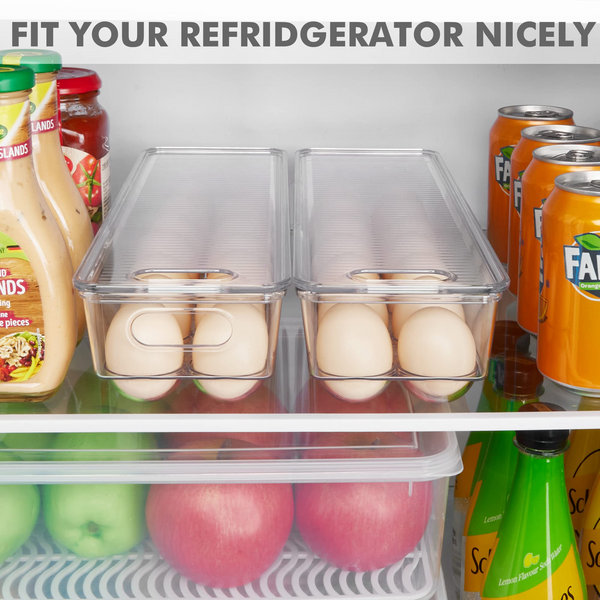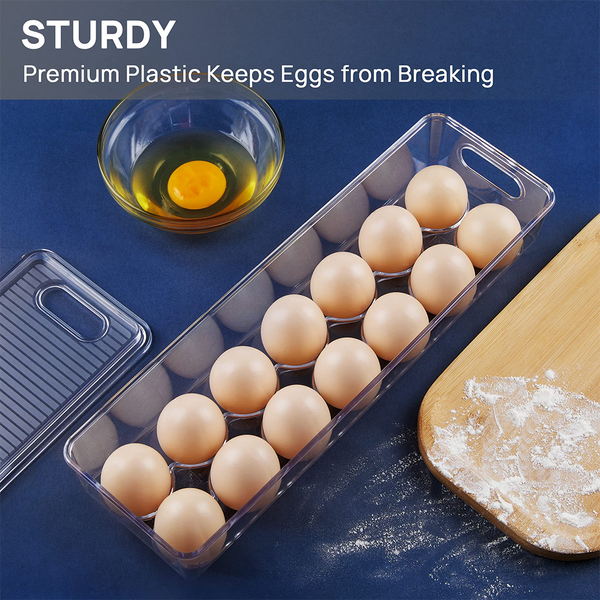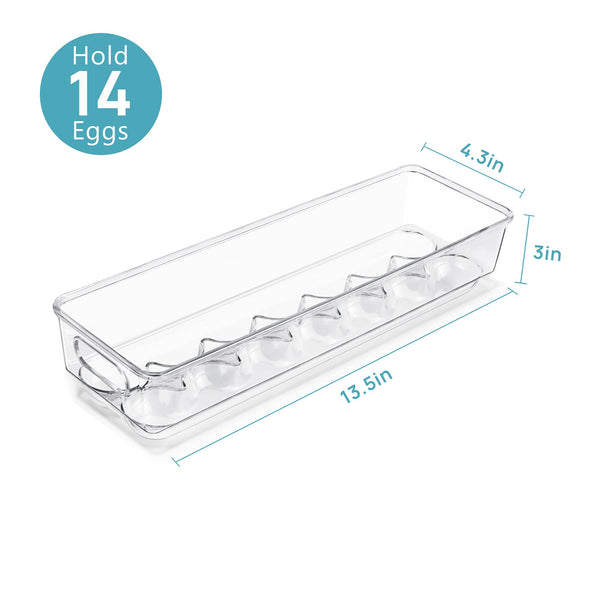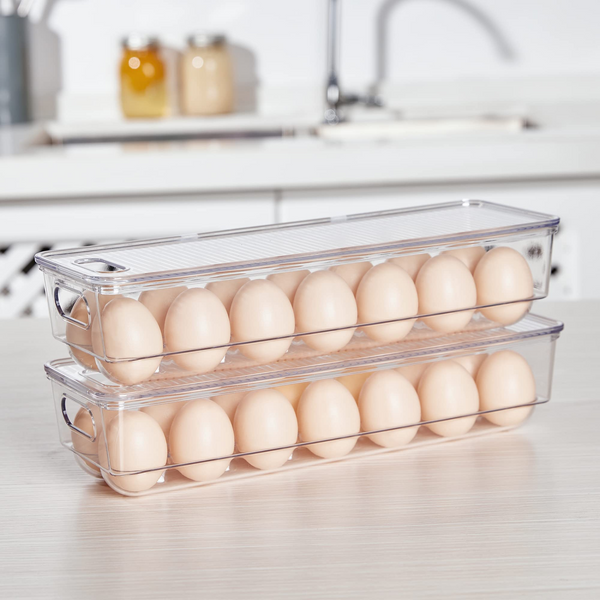 Vtopmart Egg Holder for Refrigerator 2 Pack, Plastic Egg Storage Container for Fridge, Clear Refrigerator Organizer Bins with Lids, Stackable Tray Holds 14 Eggs
[Durable and Transparent Material] -- Our egg containers are made of thick BPA free material, sturdier than paper or styrofoam cartons. Perfect for everyday use. The clear plastic helps you see how many eggs are there at a glance without pulling it out of your fridge.

[Suitable Storage Size] -- The refrigerator egg storage bins hold up to 14 eggs, holding more than a dozen eggs in so little space. The slots in it keep eggs in place while moving the bin.

[Handy Handle] -- The little handle on one end of the egg holder is easy to grab and pull out of your fridge.

[Stackable and Save Space] – Additional flat lid of the plastic egg cartons makes it stackable and protects the eggs from crushing when you put things on top of it. Slim and compact design helps it lay horizontally from front to back of the fridge, which allows more storage space inside our fridge.

[Easy to Clean] -- Not dishwasher-safe. You just need to wash the egg organizers with warm soapy water by hand and wipe clean.