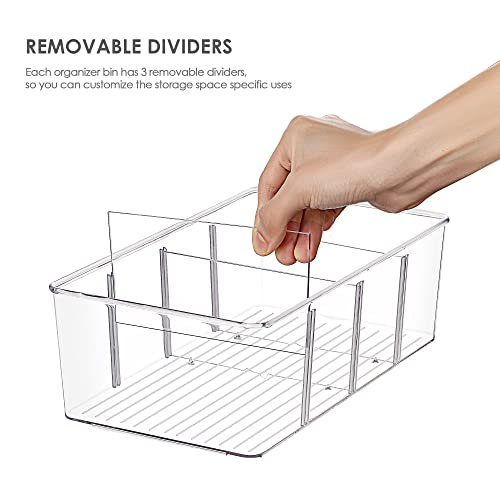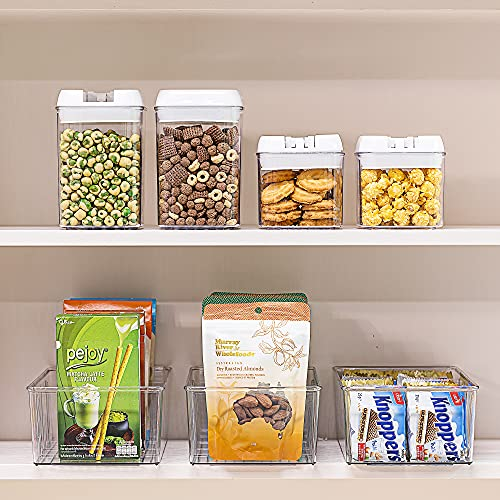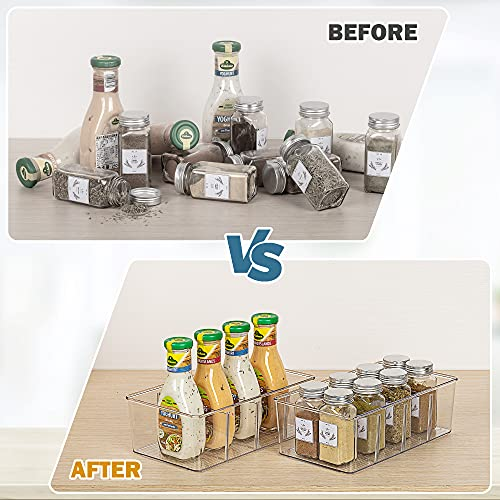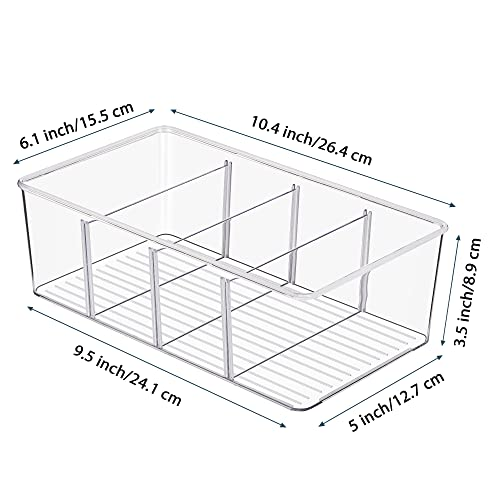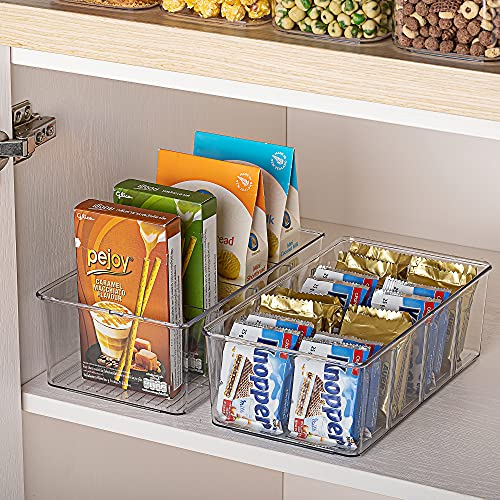 Vtopmart 8 Pack Food Storage Organizer Bins, Clear Plastic Storage Bins for Pantry, Kitchen, Fridge, Cabinet Organization and Storage, 4 Compartment Holder for Packets, Snacks, Pouches, Spice Packets
Model Number: SVM0301001

Make Storage More Simple — If you are struggling with your packets and want something to organize them, our food packet organizer bins will be a great choice for you. They are perfect for organizing snacks, spice packets, gravy packets, seasoning packets, tea packets, instant food packets, and other packets.

Removable Dividers — There are 3 removable dividers in each food storage organizer bin, making it easy to separate and organize your items, you can quickly see and grab what you need.

Clear View — These organizer bins are crystal clear, allows you to find the contents quickly and bring more convenience to your daily life.

Lightweight but Sturdy — Made of premium BPA-free durable polyethylene material, these food organizers are lightweight and sturdy. They are versatile enough to work well on countertops, cabinets, kitchen, and pantry.

Cleaning Instructions — Please clean these storage bins by hand only with mild soap and warm water, they are NOT dishwasher safe. The size of each kitchen cabinet organizer is: 10.4'' L x 6.1 " W x3.5" H.