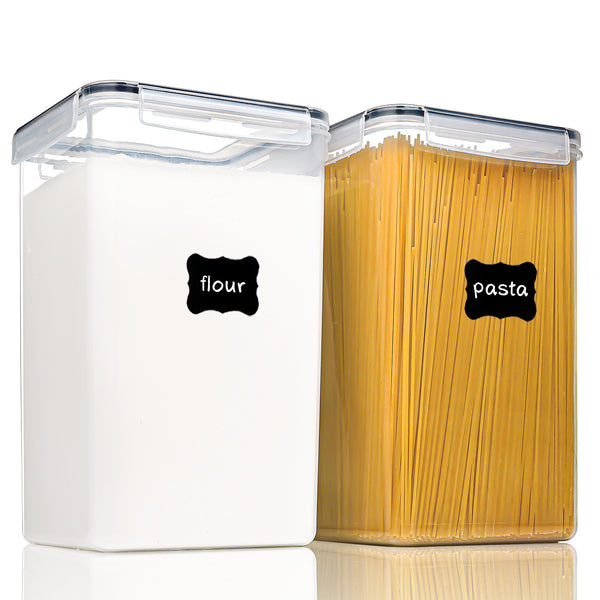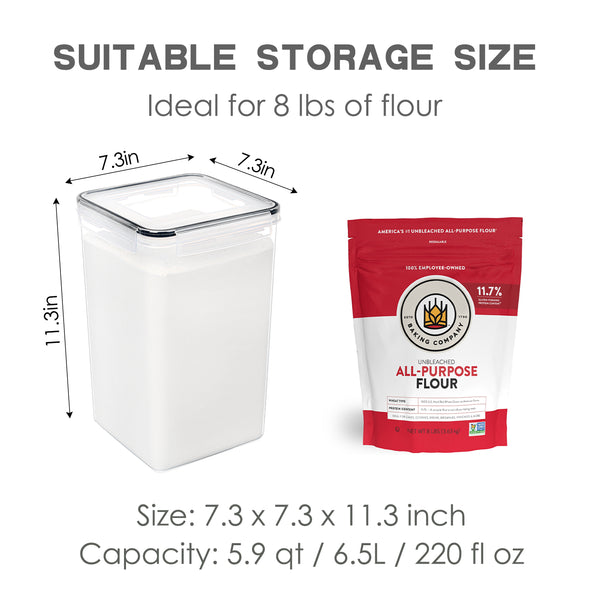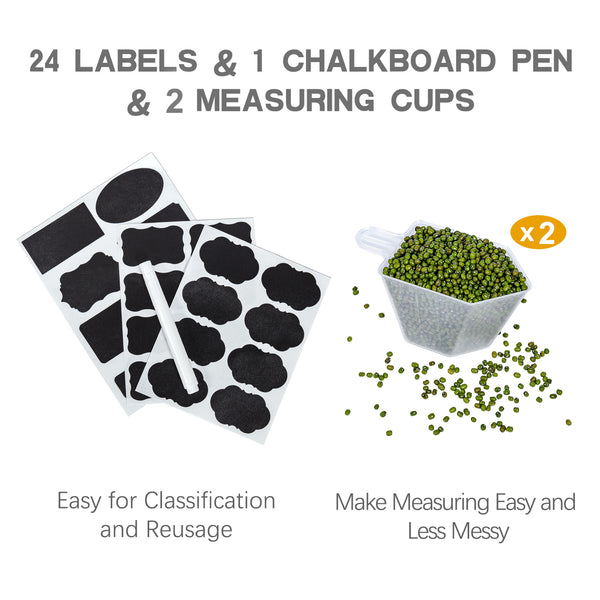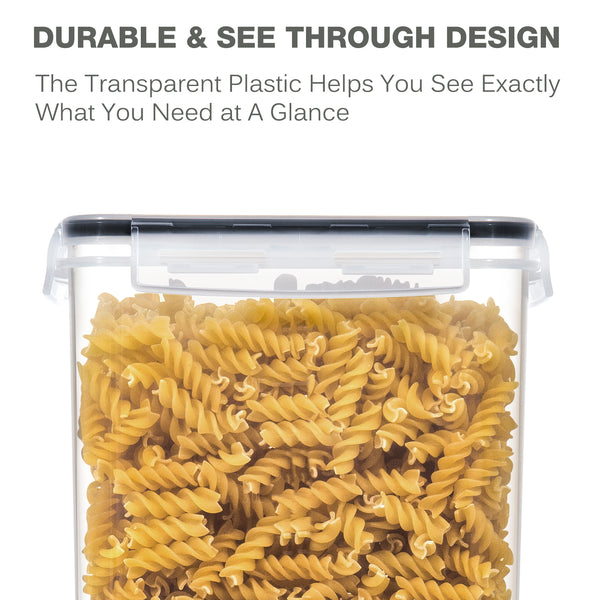 Large Food Storage Containers with Lids Airtight 6.5L / 5.9 quart, for Flour, Sugar, Baking Supply and Dry Food Storage, PANTRYSTAR 2PCS BPA Free Plastic Canisters for Kitchen Pantry Organization
PantryStar Make Your Organization Different
Perfect for storing dry food
Our airtight food storage containers rid your kitchen of all the plastic bags used to store dried goods, snacks, baking ingredients, assorted sundries, etc. You will be delighted when you see shelves are orderly organized and all the contents labeled and visible. Besides, the containers are sturdy and the lids seal securely for the contents put inside. Food grade material offers a no-worry storage solution for your everyday use.
How to wash these containers set?
Please hand wash the lid, dishwasher safe for the container.
Package Include:
2 large containers (6.2L/5.9qt/219.79fl oz)

24 reusable lables
Airtight and Leak-proof
The silicon ring perfectly prevent your food from moisture and air. So your food can keep dry and fresh for weeks and weeks. The 4-sided lids fold down and secure the lid to the container.
Durable and Solid
Our containers are made of premium shatterproof plastic. Thick and sturdy. Perfect for everyday use.
Stackable Design
These space-savers do not waste any precious space in your pantry.Keep your cabinets organized with a modular shape.